New Social Scultpures 1: Survivalist Fantasies
Kunstmuseum Thun, CH
2012
Installation and Live Performance
The performance brings together the concept of crisis, moments of social choreography and the unexpected within the framework of the Kunstmuseum Thun. It is a performance of possibilities in which we explore how we understand being together.
What are the effects of the permanent state of crisis? What do mountain gorillas have to do with city dwellers of the 21st century? What do the statements of a heart attack patient have in common with a group of school children loitering in a gallery? Economic crisis, global warming, nuclear winter, we are constantly reminded that we are on the brink of disaster.
With:
- Prof. Klaus Zuberbühler, Primatologist at the University of St. Andrews
- Colonel i Gst Hans-Ulrich Haldimann, Commander of the Thun Military Base.
- 20 Children from two Thun primary schools are integrated have worked with us as performers
- Students from the MA in Curating, ZHdK
- Michele Sereda, Susanne Clausen and Pavlo Kerestey
The project in Thun includes an installation in the project space enter and a new live performance. Looking at the changing conditions and the surprising appearance of the normality of the crisis, Szuper Gallery presents a multi-layered project that understands the concept of performance as social practice.
New Social Scultpures 1, was produced with and at the Kunstmuseum Thun.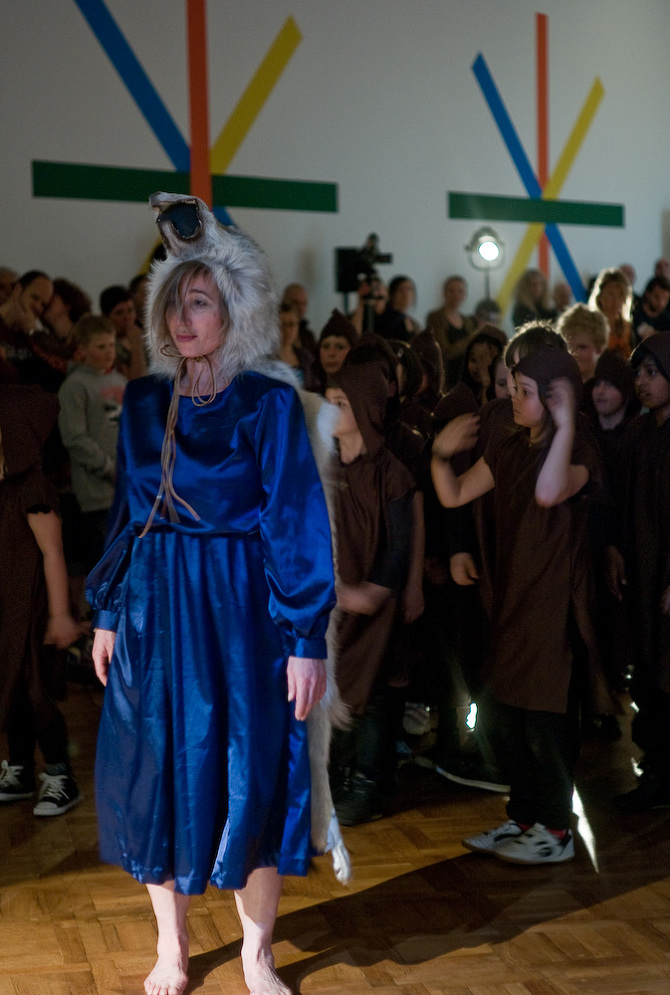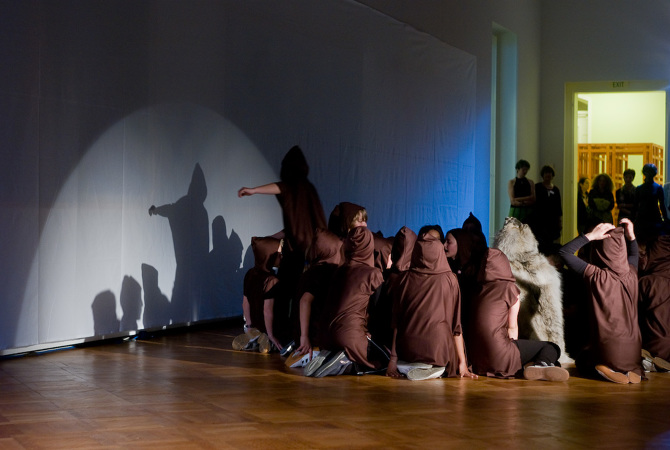 © Szuper Gallery 2022 — London, Munich, Uzhhorod